🇬🇧 Dance at Le moulin de la Galette – This large painting by Pierre-Auguste Renoir is one of the most famous and celebrated impressionist masterpieces, depicting a populated outdoor scene of a Sunday dancing party in the Parisian district of Montmartre. Although dense with a good number of characters portrayed in fine details, the overall feeling is of a dynamic snapshot represented with fluid brushstrokes and amazing effects of light. The painting is now part of the collection of the Musée d'Orsay in Paris.
The painting was exhibited for the first time at the 3rd Impressionist Exhibition in 1877 in Paris and then became part of the private collection of Gustave Caillebotte, himself a member and patron of the impressionist movement. Curiously there are two versions of this painting, one smaller than the one exhibited at the Musée d'Orsay in Paris, now in the hands of a Swiss collector. It is not known which one is the copy of the other but the current adjusted price for the smaller one is exceeding US$150m, making it one of the most expensive paintings ever. One may wonder what may be the price of the large version if ever was to be sold on the market.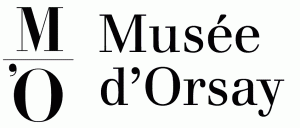 🇫🇷 Le bal du moulin de la Galette – Ce grand tableau de Pierre-Auguste Renoir est l'un des chefs-d'œuvre impressionnistes les plus fameux et les plus célèbres, représentant une scène extérieure peuplée d'une soirée dansant dominicale dans le quartier parisien de Montmartre. Bien que dense avec un bon nombre de personnages représentés avec des détails fins, le sentiment général est celui d'un instantané dynamique représenté avec des coups de pinceau fluides et des effets de lumière étonnants. Le tableau fait désormais partie de la collection du Musée d'Orsay à Paris.
Le tableau a été exposé pour la première fois à la 3ème exposition impressionniste en 1877 à Paris puis est devenu une partie de la collection privée de Gustave Caillebotte, lui-même membre et mécène du mouvement impressionniste. Curieusement, il existe deux versions de ce tableau, une plus petite que celle exposée au Musée d'Orsay à Paris, désormais entre les mains d'un collectionneur suisse. On ne sait pas laquelle est la copie de l'autre, mais le prix ajusté actuel pour le plus petit dépasse 150 millions de dollars américains, ce qui en fait l'une des peintures les plus chères de tous les temps. On peut se demander quel pourrait être le prix de la grande version si jamais elle devait être vendue sur le marché.
🇮🇹 Ballo al Moulin de la Galette – Questo grande dipinto di Pierre-Auguste Renoir è uno dei capolavori impressionisti più famosi e celebrati, raffigurante una popolata scena all'aperto di una serata danzante domenicale nel quartiere parigino di Montmartre. Sebbene denso di un buon numero di personaggi ritratti nei minimi dettagli, la sensazione generale è quella di un'istantanea dinamica rappresentata con pennellate fluide e sorprendenti effetti di luce. Il dipinto fa ora parte della collezione del Musée d'Orsay di Parigi.
Il dipinto fu esposto per la prima volta alla 3a Mostra impressionista nel 1877 a Parigi e poi entrò a far parte della collezione privata di Gustave Caillebotte, egli stesso membro e mecenate del movimento impressionista. Curiosamente ci sono due versioni di questo dipinto, una più piccola di quella esposta al Musée d'Orsay di Parigi, ora nelle mani di un collezionista svizzero. Non si sa quale sia la copia dell'altro, ma l'attuale prezzo adeguato per quello più piccolo supera i 150 milioni di dollari, rendendolo uno dei dipinti più costosi di sempre. Ci si potrebbe chiedere quale potrebbe essere il prezzo della versione grande se mai dovesse essere venduta sul mercato.