Celebrating
the
121st anniversary of Tosca premiere in Rome in 1900
Tosca is one of the most popular operas with hundreds of performances every year in all opera houses around the globe. Passionate music and a dramatic plot make of this opera an all time favourite with the public since its premiere in Rome in February 1900. Composed by Giacomo Puccini over a period of four years as a continuous flow of music with leitmotifs identifying the various characters and other elements in the play, this represents a musical innovation that enhances the dramatic impact and audience engagement with the plot.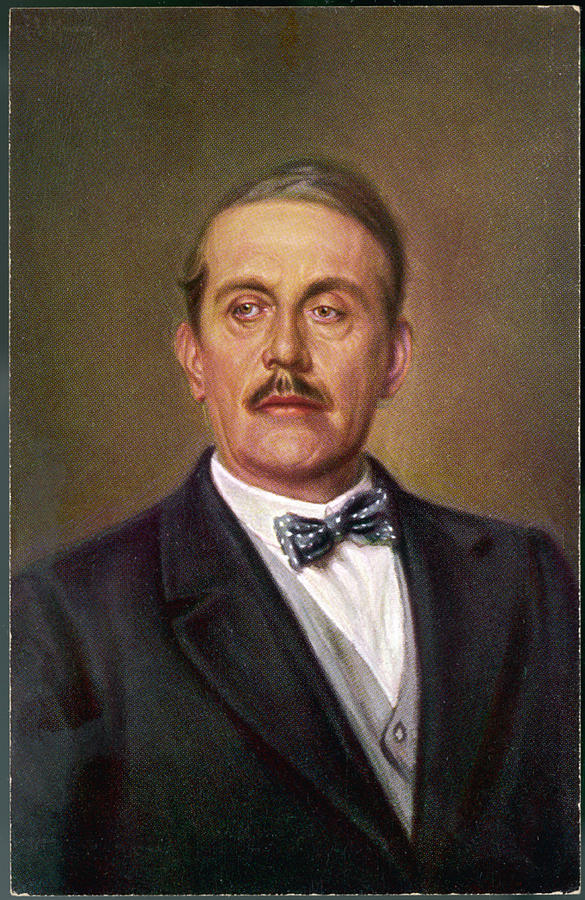 Apart from Tosca, Puccini (1858-1924) was also the composer of some of the most famous operas staged around the world – Madam Butterfly, Boheme, Turandot, Manon Lescaut – and had already achieved world fame before the premiering of this work. He spent quite some time to finalise the libretto and the score of Tosca before its final version at the premiere. There was even long discussion on the finale between a madness scene or the dramatic suicide off the ramparts of Castel Sant'Angelo.
The original play that was the base of the opera was a five-act play by the French dramatist Victorien Sardou which was condensed into a three-act opera. Sardou was involved in the first staging of the opera in Paris in 1903, which contributed to the great public success of this work. By 1914 Tosca had been performed in more than 50 cities around the world.
Tosca musically adopts the Wagnerian structures of leitmotifs for the identification of the protagonists, moods and other theatrical elements in the play. The audience can identify these leitmotifs since the initial presentation in the overture and follow their development throughout the opera. Tosca is also a jewel of musical realism, despite the historical setting of the screenplay. The strong and dramatic themes of the subject are perfectly integrated into the musical composition of the work which no longer makes use of recitatives and scenographic interruptions but is composed and represented continuously.
Below is a video with Luciano Pavarotti, great interpreter of Puccini's arias, here in one of the main pieces by Tosca, E lucevan le stelle, performed live in at the Metropolitan Opera in New York.