On the occasion of the 168th anniversary of the birth of Arthur Rimbaud, born in Charlesville on 20/10/1854
A very early poet with a very short literary life, Arthur Rimbaud began writing poems as a teenager and stopped writing at the age of 20, completely abandoning his obvious poetic talent. During his period of literary creation, he was linked to another French poet, Paul Verlaine, with whom he spent a few years in London. Universally recognised as one of the precursors of symbolism and modernist literature, Rimbaud is also considered one of the "cursed" poets for his rebellious character and totally dedicated to literature, at least until the decision to abandon him completely for a bourgeois life. His literary life for the most part was lived outside France and ignored the literary recognition of his work before his premature death at the age of 37, as a result of bone cancer.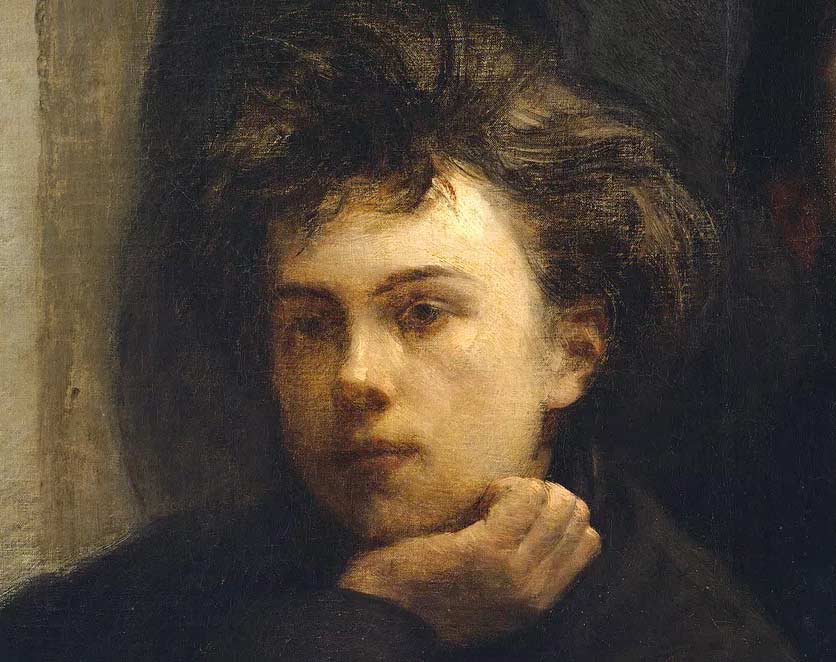 The themes of his poetics are inspired by a dreamlike and symbolist world, described with an unconventional style and innovative language, halfway between prose and poetry, which will be a reference for future generations of modern authors. In the words of Rimbaud himself at the age of 16, in a letter to his tutor, he defines his journey as a poet: "now I am as disgusting as possible. Why? I want to be a poet and I work to transform myself by seeing. You won't understand anything. of all this and I'm almost unable to explain it to you. The idea is to reach the unknown with the imbalance of all senses. This implies enormous suffering, but you must be strong and be a born poet. It's not really my fault."
Poems by Arthur Rimbaud, especially from his collection of prose poetry, Illuminations, have been published in recent months in this blog, in original with Italian translations. The title, which suggests the meaning of the visions of the seer (illuminated), the transfigurations of the world, is probably English, considered the subtitle Coloured miniatures, literally "colour plates", coloured engravings in the sense of colour illustrations.
From "Une saison en enfer – A season in hell"
From "Reliquaire "
You can follow me also on my other social media channels:
and subscribe to email updates from this blog: